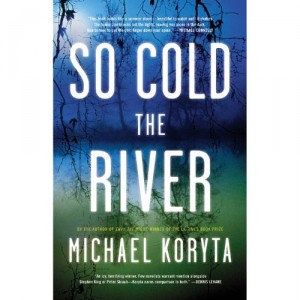 This book begins with The protagoni
st Eric Shaw at a funeral watching with the family the DVD video that he created of the deceased's life.
He was trained as a film maker but has had issues with the people he worked with. When he has to take inderal and Xanax to get though the funeral you can figure that anxiety is one of his issues. After the funeral the sister of the deceased asks him to go to her father in law's home town, French Lick, Indiana and find out something about his past. Her father-in-law has become very rich and is 95 years old but she knows nothing about his past and wants the video as a gift for her husband. She books him in at The West Baden Springs Hotel (This is a real place, a fantastic historical hotel), Google it! She gives him an unopened bottle of mineral water that her father in law, Campbell Bradford has had since
1929. The only thing he has from his past.
When he gets to the hotel, he can't stop himself from drinking some of the water called Pluto water. He starts to have visions and headaches that is only relieved by drinking more of the water.
We are now in Stephen King territory, a nice place to be. He finds that there is only one Bradford left there and he is a terrible person.The book is very long but makes a very enjoyable read. It made me want to go and check out the area. I think they still have Pluto water there
I really liked the book, the characters are interesting and the story is a mystery with lots and lots of strange things going on. I am going to be reading more of Michael Koryta's books but think they can't be as good as this one.I highly recommend it for anyone who likes something a little different.
Compared to others on the market, best price and quality.
Cialis no prescription
! It can help many men who have erectile dysfunction get and keep an erection when they become sexually stimulated.