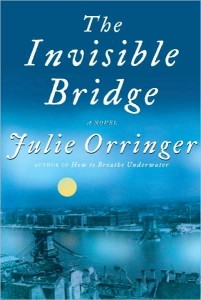 p-image-36″ />World War II and the Holocaust have been covered so extensively in so many formats, and yet there are so many under represented stories.
This book takes up one of these side stories, the story of Jews in Hungary, that didn't make the textbooks or documentaries. And unlike textbook or documentary coverage, it brings the day-to-day realities of the war to life and will touch you in the way, only a personal story can.
Obviously this is historical fiction, which is different from a primary source, but the writing is authentic and either very well researched or edited by a very knowledgeable historian. So many historical fiction books lose credibility on
historic slips, but this book never does. When a new radio is described, it is Bakelite, not plastic. The words painted vivid pictures that had me craving croissants in Paris and Paprika and Potato dumplings in Hungary.
But the power of this book is that it will make you appreciate your warm bed, your clean sheets and each meal and trip to the grocery store by portraying what it was like when all these things were unavailable. It has been hard to get all of these deprivations out of my head since I finished the book. I have read remarkably few books that describe the hunger of those living in Europe as eloquently as this book.
It did take me a while to get into this book. 600 pages is pretty intimidating and it is dense in Jewish and
Hungarian names, but after 100 pages I was hooked and drag along. The writing is immensely readable and I felt a connection to the characters (enough so that I have to admit I flipped to the back to make sure at least someone made it through.) The book culminated in a marathon session when I just couldn't put it down. It's a powerful book that is high on my annual recommendation list., ,